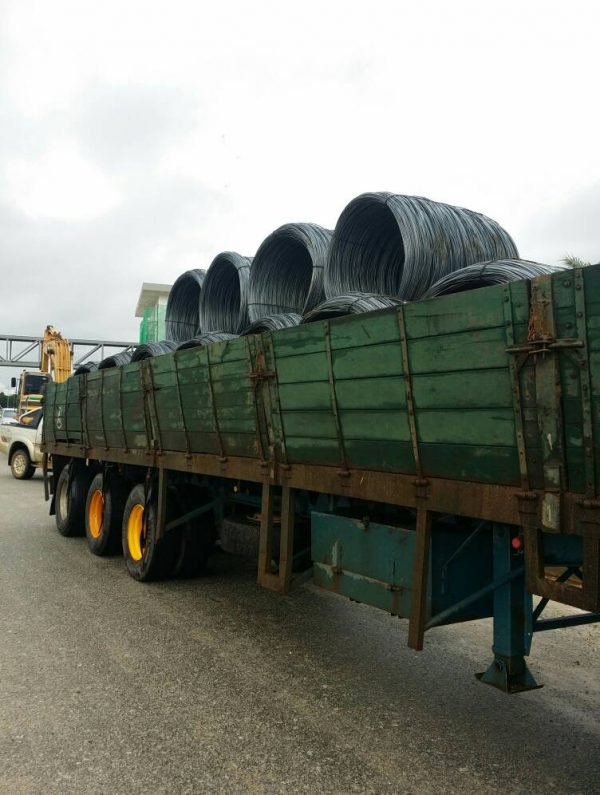 Wire rod
Wire rod is produced by warm rolling the billets on special, continuous rolling mills. It is a long product formed into coils and used as semi-products. Unlike other products of the steel industry, wire rod is classified in different classes of goods.
Category: STEEL
Tags: alor gajah, alor setar, batangkali, bentong, bintulu, dealer, distributor, dungun, ex-stock, export, exstock, forest city, gambang, gebeng, import, ipoh, iskandar, johor, johor bahru, kangar, kedah, kelantan, kemaman, kerteh, klang, klang valley, kota bahru, kota kinabalu, kuala lipis, kuala lumpur, kuala terengganu, kuantan, kuching, kulim, malacca, malaysia, mckip, melaka, mentakab, miri, negri sembilan, NPI Profiles, pahang, paka, pekan, penang, perak, perlis, pulau pinang, putrajaya, raub, sabah, samalaju, sarawak, selangor, semantan, seremban, sibu, Steel, stockist, sungai petani, supplier, supply, temerloh, warehouse, wire rod
Description
Non-compromised quality control specially for wire to produce gas welding, electric arc welding, submerged arc welding and inert gas welding product.
Size:

Rod diameter : 5.5mm to 14mm (Normal rod size); 16mm to 40mm (Garret size)
Grade:

SWRY11, ER 70S-4, ER 70S-6, EM 12K, SSW 5
Specification:

JIS G 3505, AWS, SSR